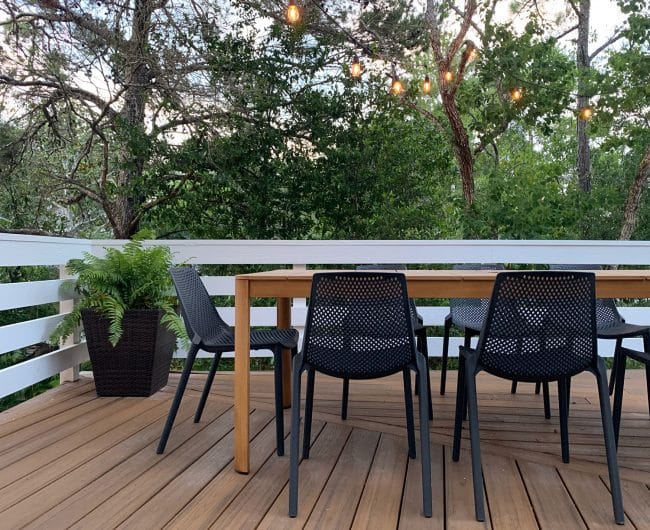 There were two houses in our neighborhood that we seriously considered, and today we're sharing a truly random occurrence that involves the house we didn't buy. We're also sharing what we learned from our astrocartography readings. What did the stars say about our move to Florida? Were our readings dead-on or completely off? And what random sentence about a certain mammal made Sherry extremely excited? Plus the tale of a simple outdoor project that took months longer than it should have and the purchase that made us change our tune about outdoor furniture. Also, Sherry did something embarrassing again.
You can also find this episode on your favorite podcast listening app, like Apple Podcasts, Google Podcasts, TuneIn Radio, Stitcher, and Spotify.
What's New
Here's a look at our new fence that we had installed between us and the house that's being constructed next door (plus a peek at our small exterior shed – which you first saw in this outdoor before & after post).
Continue reading #181: How The Other House We Considered Came Back Around at Young House Love.