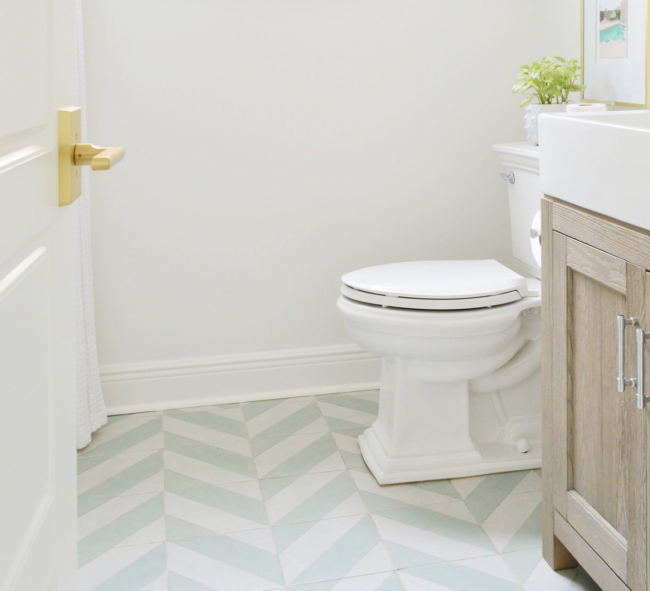 By now we've shown you every room in our new house, with the exception of this one: our bathroom! And as you've probably heard us say, it's our home's only bathroom (which has really not been a big deal so far at all – for which we're extremely grateful). The funny thing is that although there's only one, it wasn't even functional when we bought the house. The sink vanity had been torn off the wall, the water was shut off to the entire house due to various leaks, and there was not a functioning sewer or septic system attached to the house at all. As in, even if the toilet flushed, it wouldn't have anywhere to go…
So as much as we prefer to live in a house for a while before doing big renovations (more on that in last week's post) we had no choice but to dive right into this one.
Continue reading A Before & After Look At Our (Only!) Bathroom at Young House Love.