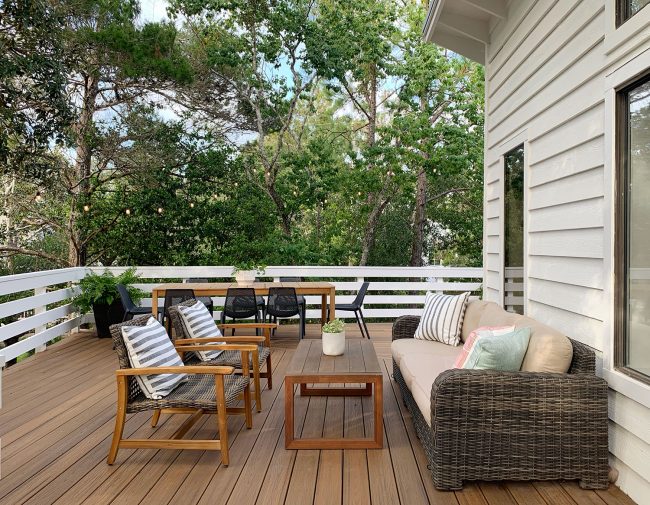 In addition to our 1400 square feet of indoor space, we're lucky that our house also has some pretty great outdoor spaces – including a large second-story deck off of our family room. Having all of this bonus living space up in the trees has quickly become one of the "rooms" we're most thankful for, and you'll see why in this post.
outdoor armchairs | striped outdoor pillows | similar outdoor sofa | coffee table | dining table | black dining chairs
It was raining when we bought the house back in February so we didn't spend much time out here, but you may remember this before photo that we shared along with all of the exterior before & afters back in May. You know, before we painted the house and replaced all of the rotting deck boards with Trex and those shaky old railings with new not-shaky ones (more on those updates here).
Continue reading Our Low-Maintenance, Multi-Function Deck Space at Young House Love.